Read Pt 1 Here
This is the second of my series on what exactly makes 90's Hip-Hop So Special. In our last segment we talked about the economic and adolescence times as well as developing an ear for different sounding hip hop wither be based on the area of the United States the artist is from, the producer who composed the beat, who was featured on the record and what record label the artist was on. In this segment we will dive a bit deeper into what made Hip-Hop so special in the 90's. Thanks for riding with me.
Originality. I know this kind of builds on my previous segment where I discussed elements of the artist and how that composed the sound they created. But if you look a bit closer you will notice that the 90's Hip-Hop had some many different types of styles and they were all dope! Lyrics were developing more and more and you had the god Rakim lay advanced bars down like any of his predecessors. You had the era of the groups like A Tribe Called Quest and Jungle Brothers to the rise of the West Coast and gangsta rap. There was plenty of dope east coast rap and Hip-Hop as well. You had a variety of sound from LL Cool J who was a ladies man and rapper, to the lyrically composed Wu-Tang Clan to the mafioso Mob Deep and hard hitting Queens rappers such as NaS, Mobb Deep, Kool G Rap.
You also had the rise of super powerful iconic labels as well. A couple of the biggest during the 90's were Bad Boy Records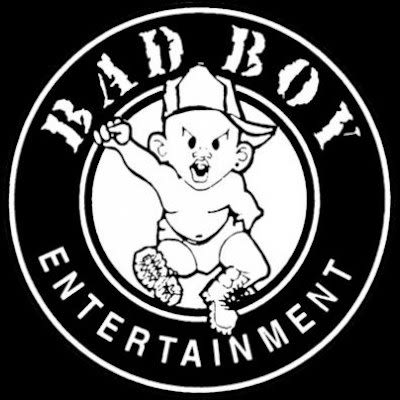 and Deathrow who unfortunately became somewhat of enemies over a feuded beef that tragically left 2 iconic rappers dead. Tupac Shakur and Biggie Smalls. Their legacy still worshipped by music buffs to this day. The artists that represented these labels also represented a lifestyle that they rapped about. On the Bad Boy records label you had artists such as the talented Biggie to the dancing Puff Daddy to Craig Mack, Mase, and the Lox. Bad Boy records also had RnB talent with the early Faith Evans and 112. Puff Daddy and Bad Boy records knocked out and manufactured hit after hit. The were easily the powerhouse on the eastcoast.
While on the westcoast you had an equally influential record label in Deathrow records headed and created by Dr. Dre, D.O.C and leaded by head honcho Suge Knight. Some of Deathrow record artists included the electrifying Tupac, producer and rapper Dr. Dre, Snoop, the Dogg Pound, Nate Dogg and Kurupt. A definitely equally impressive lineup.
These 2 powerhouses collectively created hit after hit that kept the radio always on in my house. I had Snoop's Doggystyle album memorized word for word and I had my red and black lumberjack with the hat to match.
Till next time!